2018 Village Show
The 2018 Village Show was held on 4th August 2018 in the Village Hall. The electronic version of the 2018 Programme can be opened here.
Well what a fantastic day with entries from 57 individual participants with 291 individual entries. The Village Hall was bursting with exhibits of stunning variety and quality. The weather was beautiful and this helped make the day really special. There is a real timeless feel with this type of Whitsbury village event.
The show started for us on Thursday and Friday with laying out the hall with the tables and display stands.
We started at 07:00am on Saturday opening the Hall and getting ready for exhibits to arrive. Putting out cream tea tables and chairs and Flying the Union Jack. Just before 08:00 the first exhibits arrived and from then there was a steady flow through to the doors closing for judging at 09:45.
At 10:00 judging commenced with judges being supported by stewards as they assessed, reviewed, compared and analysed each exhibit. Much positive encouragement and feedback through comment cards and the decisions over First, Second and Third. The judges really took the judging seriously from their expert perspective constructively reviewing and providing their feedback. The judges are experts from outside the village and I'd like to thank them for their time supporting the show.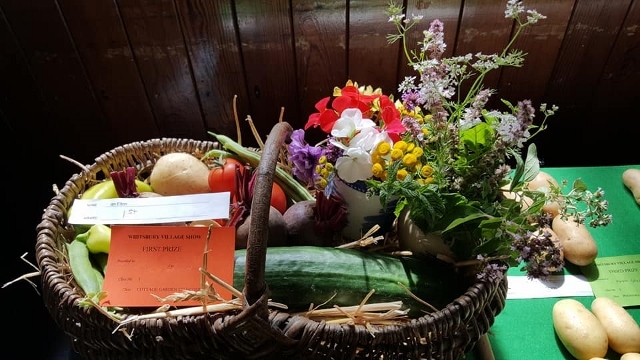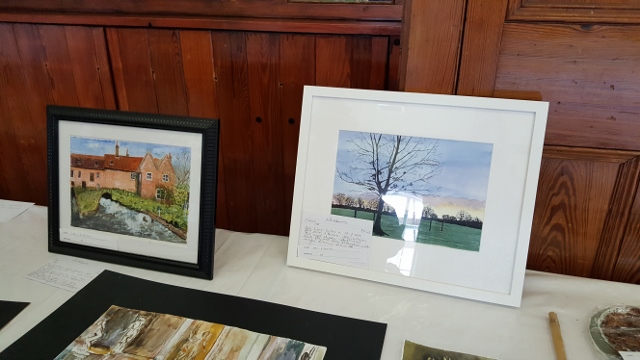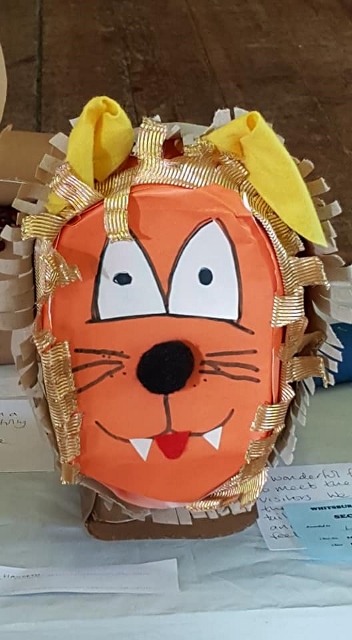 At about 12:00 we were able to start transferring the results into our master spread sheet to add up category scores for show cup winners. All done around 13:00 and time for lunch!!

Resuming at 14:30 the main doors opened and we were busy from the outset with admission fees and raffle ticket sales. Soon after the cream teas started and from 15:00 to 16:30 many enjoyed the opportunity for a wander round the main village hall exhibits followed by a cream tea. There was a real buzz in the hall as it filled up with visitors.
The Cartwheel also opened for the day and that also allowed some to visit the pub then the show then back to the pub!! The Cartwheel garden was particularly packed on a gorgeous sunny afternoon.
At 16:30 cups were presented to group winners and overall show winners. The end of a fantastic day.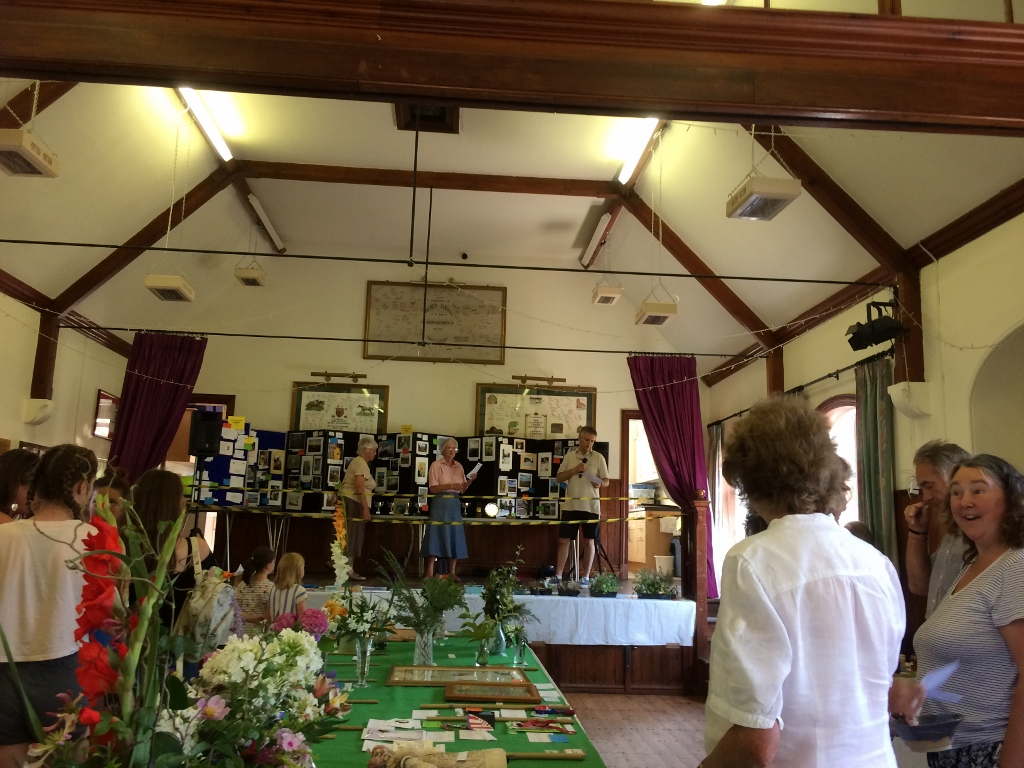 Many thanks to all entrants you really made the day a fantastic success!!
See Village Show Gallery for more pictures here
Forest Journal and Salisbury Journal
<![if !vml]>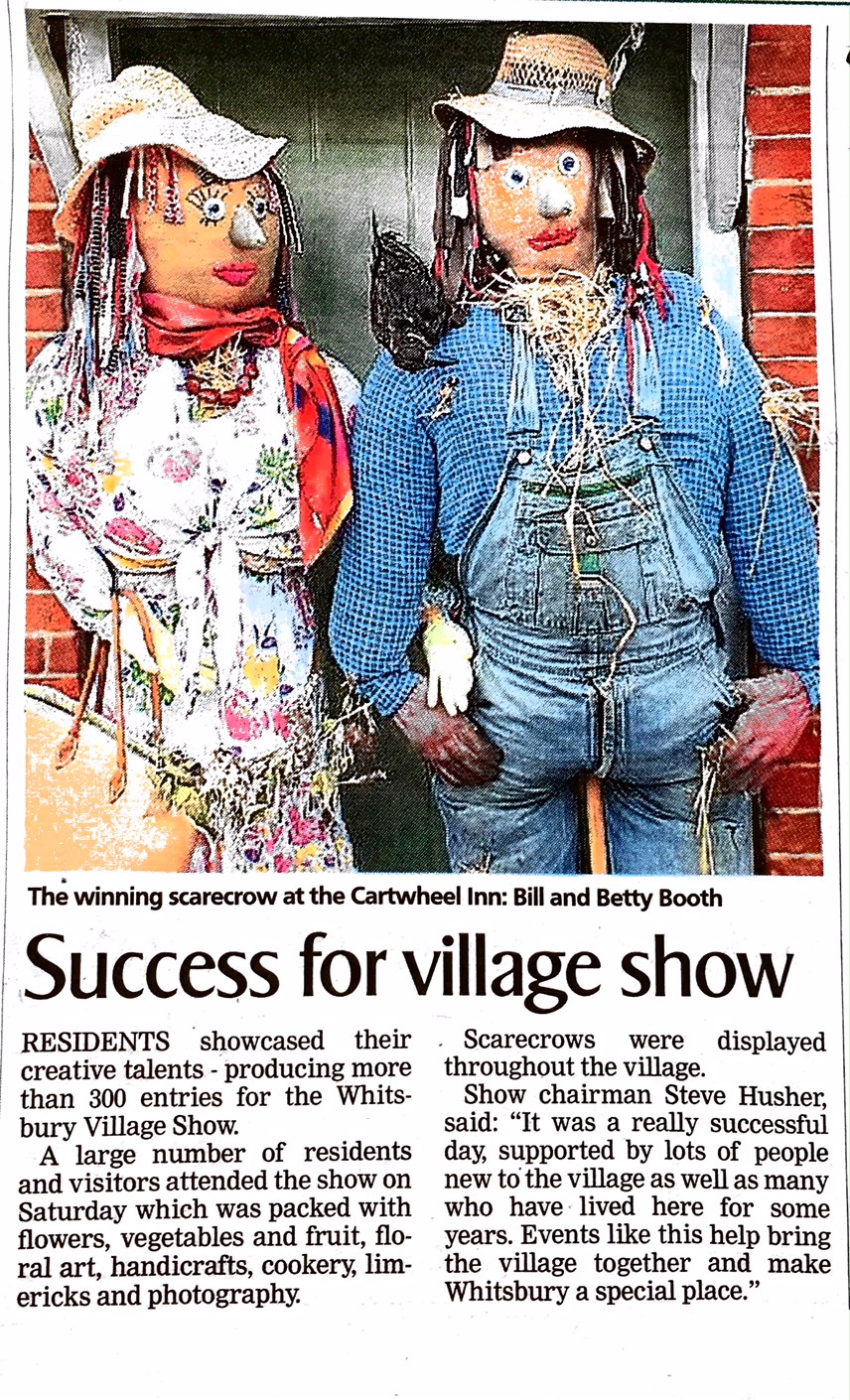 <![endif]>
The Salisbury Journal also has coverage here
Scarecrow Competition
In conjunction with the Village Show a scarecrow competition is also held. Scarecrows may be made out of anything. All styles of scarecrow are welcome, traditional, or representations of characters, local, national or fictional. Shown below are scarecrows from the 2018 show.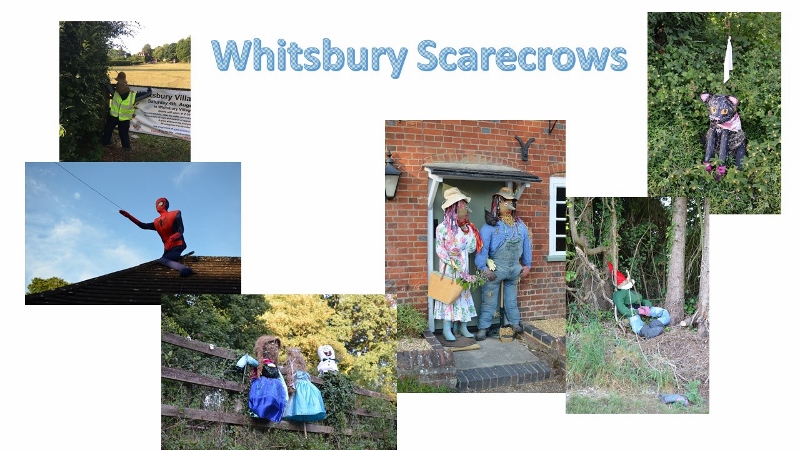 Click the picture above for the scarecrow gallery
Village Show Committee
The village show committee is comprised of the following:
Steve Husher, Elaine Husher, Debbie Beer, Dave Bellini, Vicki Shore, Heather Stott, Graham Thompson, Derek Mather and Jo Adams
For information or enquiries Contact admin@whitsbury.com