Whitsbury Watch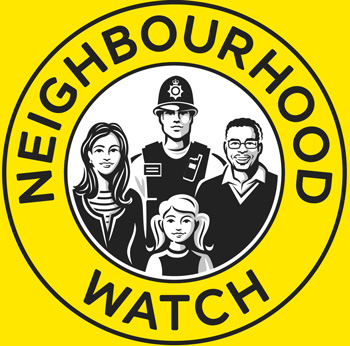 Whitsbury Watch is a village Neighbourhood watch scheme provided by Hampshire Police.
Whitsbury Watch has been established to cover the village's private properties and the local commercial equine and agriculture businesses.
Information can be forwarded from Hampshire Police via a central village co-ordinator if you would like to be added to the circulation list please send an e-mail to whitsburywatch@whitsbury.com requesting to be added. As neighbourhood watch notices then get issued they will be forwarded on to you for your information. Alternatively watch communications are available on this page in the table below.
A handy booklet, The Little Book of Big Scams, on avoiding scammers can be viewed here
A new Oct 18 e-newsletter is available here - eNewsletter Download
A Dorset Road safe Newsletter is available here Newsletter
Recent Neighbourhood Watch Communications
Date
Type
Description
PDF Link
27/05/2018
Cyber
221616 - TSB Port Out Alert
PDF Here
26/06/2018
225634 Crime Report
PDF Here
06/07/2018
226990 Scam Alert - Fake Argos Texts
PDF Here
15/07/2018
Phone Scam
230980 Telephone Scam
PDF Here
15/07/2018
Robbery Attempt
47397 - Robbery Attempt Ringwood
PDF Here
21/07/2018
Phishing
228817 - Amazon Phishing
PDF Here
05/08/2018
Phishing
230622 - British Gas Phishing
PDF Here
17/08/2018
Phishing
232308 - Bogus Overseas Officers
PDF Here
22/09/2018
Phishing
235962 - Netflix
PDF Here
22/09/2018
Phishing
236867 - TV Licence Phishing
PDF Here
20/10/2018
News
240362 - Targeted For Being You

PDF Here

25/10/2019
Cyber
241564 Cyber Criminals
PDF Here
For enquiries e-mail: whitsburywatch@whitsbury.com